Issue Summary
Utilize menu File → Check for updates. Always told I am on the latest version.
I usually just manually update from the local website.
Troubleshooting Questions
This has happened on every version of Local I have ever used.
Replication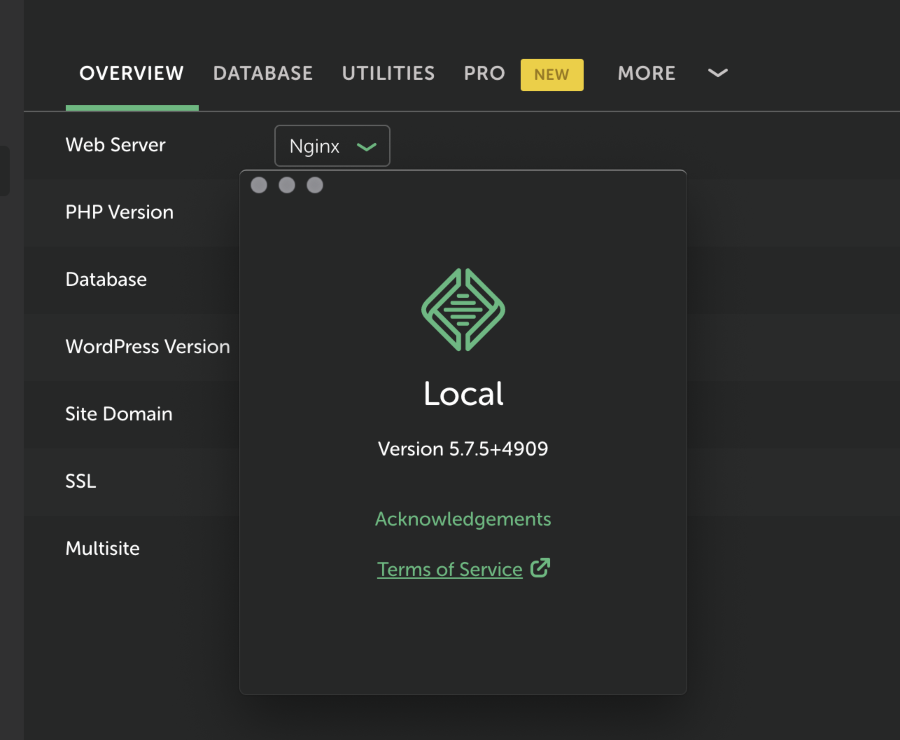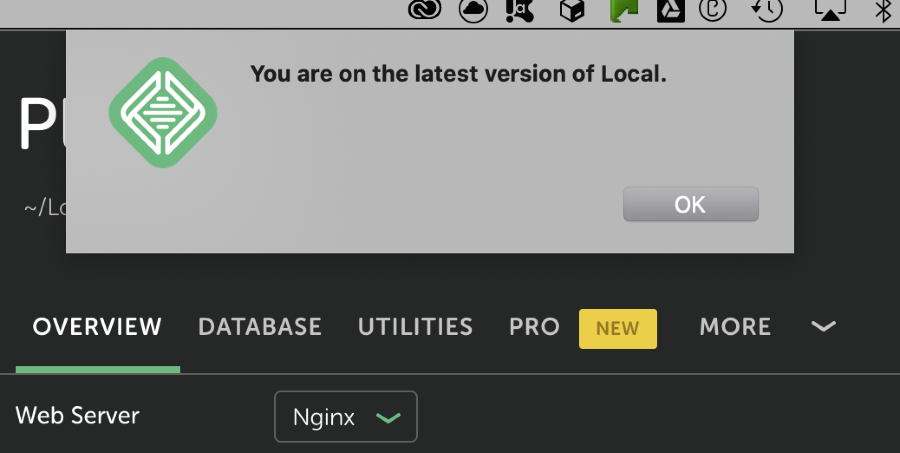 System Details
Which version of Local is being used?
Currently 5.7.5+4909 but this issue has been around for the 3+ months I have been using local so all version prior to that within the timeframe.
What Operating System (OS) and OS version is being used?
macOS Catalina 10.15.16
local-lightning.log (119.2 KB)